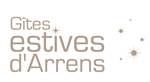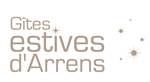 Gîtes Montagnards Sous Les Étoiles
Gîtes Estives d'Arrens
Gîtes Estives d'Arrens, mountain lodges under the stars
OPENING OF THE ESTABLISHMENT ON DECEMBER 15, 2020
During the period from December 2020 to March 2021 ONLINE RESERVATIONS ONLY OR BY TELEPHONE (guaranteed by credit card).
At the gates of the Pyrenees National Park, Estives d'Arrens invites you to relax in one of the most beautiful sunny valleys of the Pyrenees.
Land of pastoral tradition and cheese production, from many summer and winter hikes, you will have a pleasant stay.
Perched at an altitude of 860 meters, Estives d'Arrens welcomes you in its 5 lodgings combining mountain spirit and modern comfort.
We offer 4 chic and refined apartments and a stopover lodge for hikers and cyclists. Guaranteed fun for one or more nights all year round. Ideal base camp and cocooning in the heart of nature ... here the most difficult will be to leave!
Prefectural classification of one, three and four stars.
Private and closed parking.
Please note that pets are not allowed in the Pâturage stage lodge. For holiday cottages please contact us.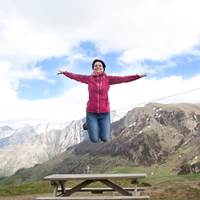 Book Your Stay
Loading in progress…

Payment secured by



Your Comfort, Our Services
Athletic equipment
Baby cot
Badminton
Balcony
Bed linen included
Board games
Booking of exterior services
Central heating
Closed courtyard
Coffee maker
Dishwasher
DVD player
Electric kettle
Extractor hood
Free WIFI
Freezer
Garden furniture
Grille-pain
Hairdryer
Hi-fi system
Highchair
Housework
Independent entrance
Independent home
Independent kitchen
Internet broadband access
Iron
Ironing board
Kitchen – kitchenette
Linens included
Living room
Microwave
Mountain views
Non-smoking rooms
Oven
Pets not allowed
Playground
Private shower room
Private terrace
Private terrace/balcony
Private washing machine
Refrigerator
Shared garden
Swing/seesaw
Table tennis
Television
Terrace
TNT
Tourist information
Vacuum cleaner
Walled property
Special Offers
Until
31 dec 21
Tarif semaine 2021
For : Pastorale *** 5/6 personnes
Loading in progress…
Until
31 dec 21
Séjours 15 jours 2021
For : Pastorale *** 5/6 personnes
Loading in progress…
Until
31 dec 21
Tarif semaine 2021
For : Bergère *** 5/6 personnes
Loading in progress…
Until
31 dec 21
Séjours 15 jours 2021
For : Bergère *** 5/6 personnes
Loading in progress…
Until
31 dec 21
Tarif semaine 2021
For : Estives *** 2/4 personnes
Loading in progress…
Until
31 dec 21
Séjours 15 jours 2021
For : Estives *** 2/4 personnes
Loading in progress…
Until
31 dec 21
Tarif semaine 2021
For : Isards **** 2/3 personnes
Loading in progress…
Until
31 dec 21
Séjours 15 jours 2021
For : Isards **** 2/3 personnes
Loading in progress…
Until
31 dec 21
Tarif semaine 2021
For : Gîte Pâturages * 2 personnes
Loading in progress…
Our News
25 Apr 20
COVID - 19 RESERVATION AND CANCELLATION